KINNINSI fetish
Vodoun kinninsi whose macabre works come from the Middle Ages.
Consisting of a deity who is materialized by a canary on the ground on which red oil has been poured, the vodoun "kinninsi" is historically a social practice specific to certain communities. Associated with this practice is an altar where rituals for healing child fever are performed, and evocations specific to this Vodoun by those initiated into the said communities. The Vodoun "Kinninsi" has the power to make all your desires come true whatever the field: professional, love, wealth, health, revenge .... All you have to do is to perform the requested rituals and make your request to the Vodoun and he will execute the spell in less than 24 hours without the possibility of making it inoperative. It is therefore a very dangerous Vodoun that should not be at the disposal of a person without faith or law.
The Gambada deity
The deity Gambada is considered the mother of all voodoo and is the source from which all other deities draw their power.
Gambada is solicited daily to solve many problems, concerning sterility of women for example, and protection against evil spells. Gambada is known as the voodoo specialist for protection against evil spells.
7- Incantations of protection
These are verbal formulas, oral or written, which constitute the most widespread spiritual means of protection. In one category of prayers, the intervention of the Virgin Mary or a saint was insistently requested. Beforehand, powders specifically designed for incantations are used. In Benin we have incantations against wizards, mystical and physical attacks, against the evil eye and evil spirits, against accidents and danger, against thieves and robbers. These formulas must be pronounced under certain conditions.
8- Protection against witchcraft
To fight evil spells, you have to be stronger than them: you have to have enough strength of character to resist their attacks, to send them back to them and to defeat them by wear and tear. Thus, the reviver called to the rescue often has to use the same methods as he does. It is recommended to use protection spells. The remedy of protection against witchcraft is to recite abundantly the incantations of protection in the morning and evening. Above all, it is necessary to trust the fetishes and to choose a good protection spell.
How to ensure the proper functioning of a voodoo protection spell
The proper functioning of a protection spell depends on certain conditions. The advice listed here will help you to fulfill the conditions for the good functioning of voodoo protection spells.
1- You must believe in the voodoo protection spells: The strength of the spells is the ability to the one who wants to execute them to believe in them. Beginners doubt a lot but if you believe in it, you already have an 80% chance of success.
2- You must consult the Fa to know which voodoo protection spell you should use: Consulting the divinatory art of the Fa allows you to know exactly which protection spells to use to help you defeat your enemies.
3- You must purify yourself before using protection spells: In all traditions purification is very important. This allows you to be in direct tune with the elements of nature. It also acts as a catalyst.
4- You must choose the right ingredients for the spells: You must not look at the price or the difficulty of gathering the ingredients for the spells. Please choose them well.
5- You must avoid having sexual intercourse 24 hours before the performance: Your sexual energy must be intact and well concentrated. This allows the spells to work even faster.
6- You must be assisted by an experienced person: You must be assisted by someone who is a specialist in order to avoid making mistakes and to make sure that the rituals work properly.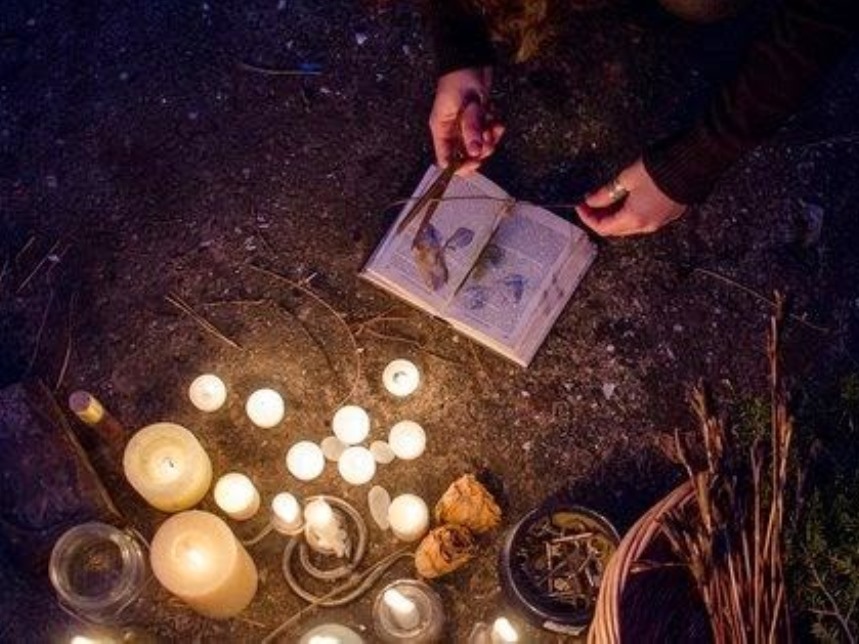 When to use a protection spell
First of all, it's good to know that there are different protection spells. My spells of protection are made not to undergo the spell of which you are victim but also to protect you against many negative acts emanating from others such as can be the jealousy, the contempt or the verbal attacks. Only usable, these spells of protection will avoid many problems in your everyday life. Note that other white magic spells can more specifically protect a person around you or a house.
Why do a protection ritual and protection spell ?
- Protect your person
- Protect another person
- Protect a place
- Protect an object
It can help us harmonize our lives, manage energies that can interfere with us or a place. This is a very requested spell, we often feel the need to protect ourselves, especially the hypersensitive people, with strong empathy, who feel the energies, or when we practice rituals Wiccan, witchcraft or shamanic trips. I strongly urge you, just like purification, to use protection to accompany you in your practice. Beyond protecting yourself, it will help you develop your faculties, meditation for example.
What are the signs that can push us to do a voodoo protection spell
When we are victims of bad spells from enemies and sorcerers, our body and our natural protections are triggered. Very often there are signs that present themselves to us. And when we know these signs we react quickly by using protection spells. We can note among others :
- important fatigue;

- disabling migraines and frequent discomfort

- severe sleep disturbance;

- intense back pain and sensation;

- chest pain

- recurrent skin itching

- loss of appetite;

- unpleasant and painful sensations of heavy legs and tingling in the fingers
- depression;

- loss of libido;

- nervousness, aggressiveness;

- isolation and withdrawal;

- general deterioration of one's living environment, observable only a few weeks or months after the first symptoms appear.

- unpleasantness that is out of the ordinary (sudden and unexplained invasion of insects,...);

- accidents of everyday life (car, domestic, ...);

- bad luck and misfortune (financial problems, loss of job); emotional dramas that disrupt a whole life (break-up in love)
All you need to know about voodoo protection spells
Are Voodoo protection spells real and do they work?
Yes, Voodoo protection spells are real and work quickly. When it comes to protecting yourself don't worry.
How long does a Voodoo protection spell take to work?
Protection spells work automatically. When it comes to protection there is no such thing as slow.
Can I cast Voodoo protection spells at home?
Yes, you can cast voodoo protection spells at home. But you should be accompanied by an expert in the field.
When is the best time to cast a voodoo protection spell?
You can cast protection spells on any day. But some protection spells require that they be used on certain days, at certain times and under certain conditions.